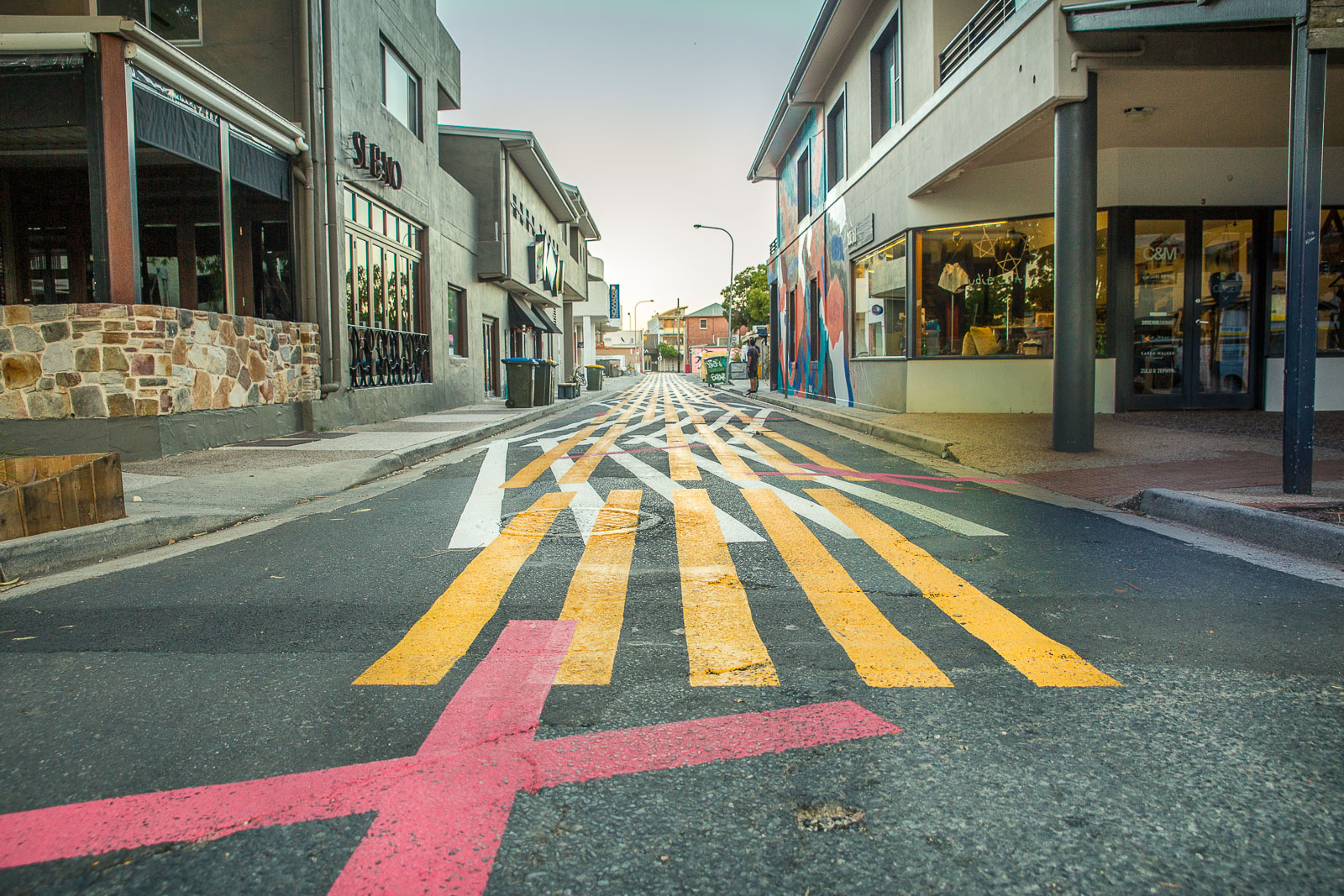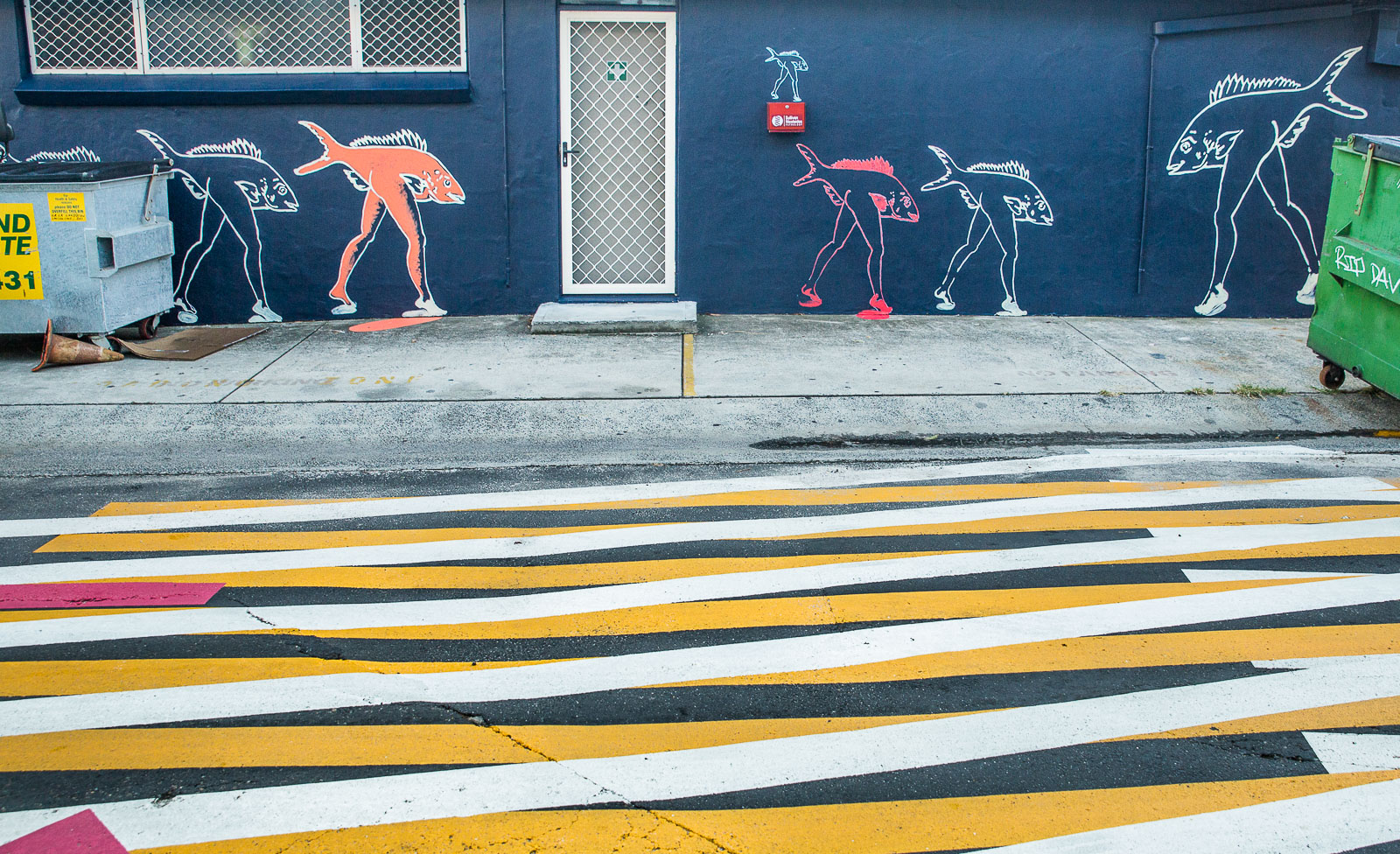 'Runnel' a road painting for Elysium Byron Bay NSW
The Runnel road surface artwork serves multiple functions. It clearly defines the extent of the Elysium project. It works to draw people through the lane, and simultaneously alerts them to the utilitarian nature of the thoroughfare. Its role is to produce harmony and differentiation between the building artworks and the 'service' nature of the lane. Its methods are both overt and subliminal. The use of universally known road markings and colours for the road painting is a deliberate and serious choice for this artwork, which harnesses the innate ability of colour to send powerful messages, to draw connections, and to alert us to danger. – Sonia van de Haar, Artist's Statement, 2017.
elysium
…a place or state of perfect happiness. Wonderland. Paradise. Perfect Bliss.
Elysium brought together a team of creative professionals driven by a desire to activate under-utilised urban spaces and transform them into places of wonder and beauty. The project's aim was to uplift and enliven a key CBD site through a curated application of colour, pattern, light, form, texture and planting – integrated with existing structures and in collaboration with tenants and building owners.
A transformation project of this scale and calibre was a first for Byron Bay. ELYSIUM intentionally moved away from traditional imagery associated with Byron Bay and instead aimed to provide locals and visitors with something entirely different – an immersive contemporary art experience.
The Elysium project demonstrates that it is both possible and desirable for urban infrastructure and service lanes to contribute positively to any town or city.
Artists
Danny Gretscher, Colleen DaRosa, Andrew Dennis, Christina Waterson, Kellie O'Dempsey, Lymesmith | Sonia van de Haar, Harley Graham & Max Beaur
Supporters
A list of the 40+ project supporters can be found at Creative Road. Lymesmith wishes to give particular thanks to Resene Paints for their generous sponsorship in providing all the paint for Elysium.