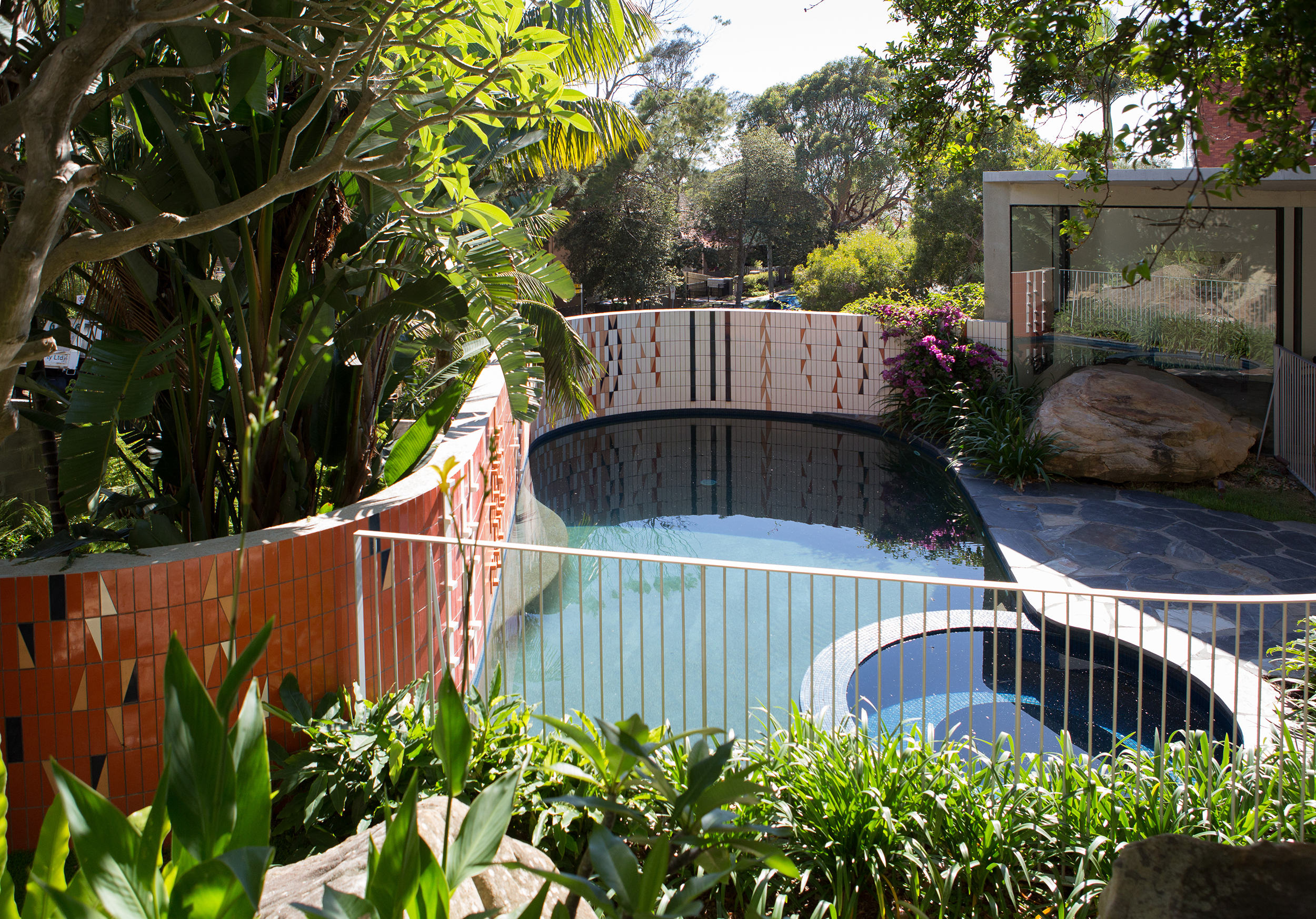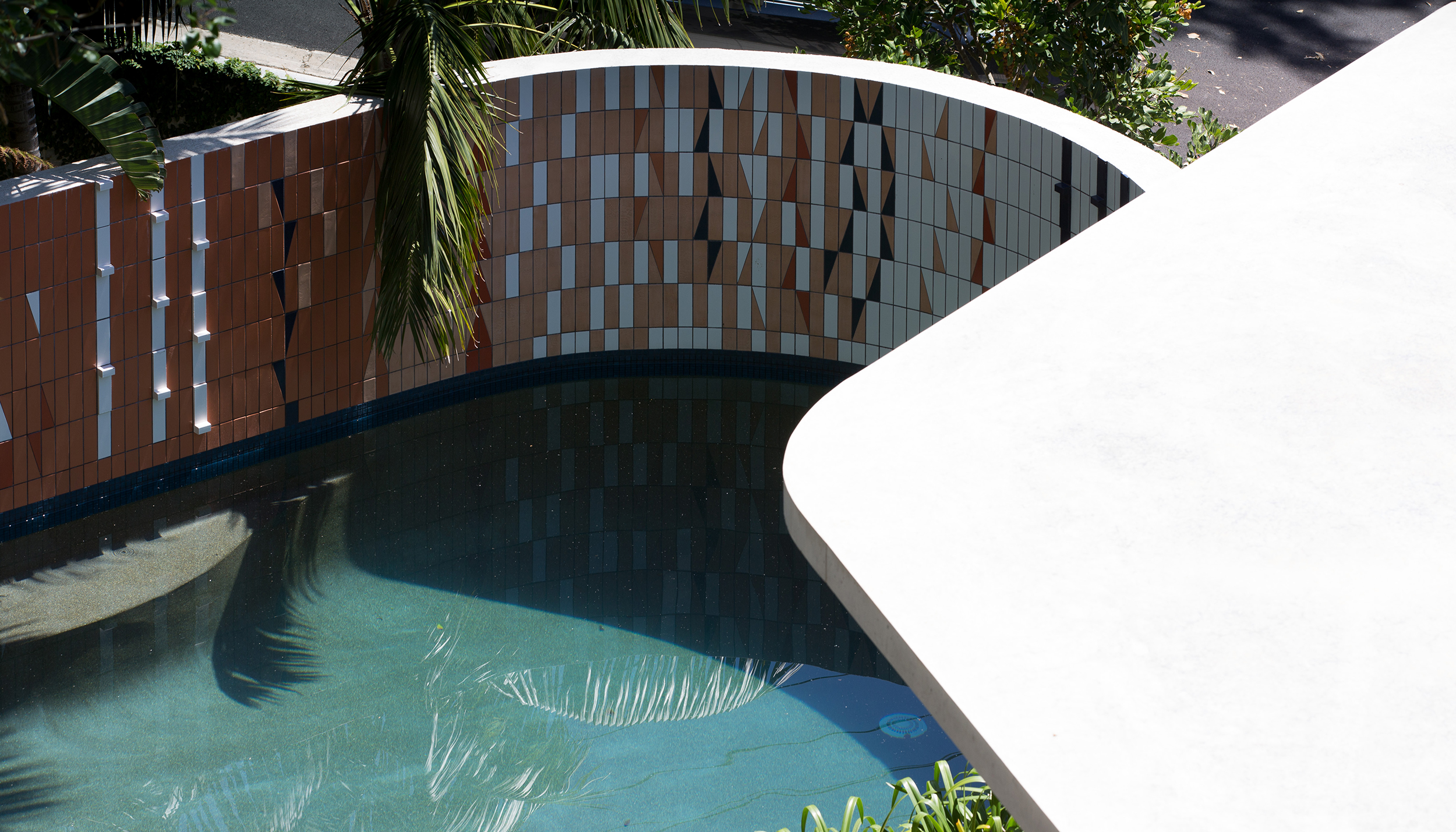 A mural in terracotta for the Garden House, Bronte
Neeson Murcutt invited Lymesmith to design a 15m long ceramic mural around the swimming pool of a superb off-form concrete house in Bronte. Rising above large sandstone outcrops and lush garden like a re-occupied ruin, the architecture demonstrates a robust materiality and revels in the physicality of its site.
The mural is a landscape element experienced as part of the ensemble of house and garden. Flashes of red and orange terracotta are glimpsed through dense foliage. Winding paths offer fragments of colour and pattern. Crisp white is emphasised where the mural is seen against the sky and pool pavilion. The sensuous intensity of the complete 'Hanging Garden' ensemble is best experienced when immersed in the pool.
The colour palette – of deep red, orange and clay pink, along with white and dark blue – was selected to produce a harmony of contrasts within the landscape setting.
Architect
Neeson Murcutt
Tiler
Tony + Andrew Pires, Bayuca Tiling
Photography
Juila Charles
Client
Private