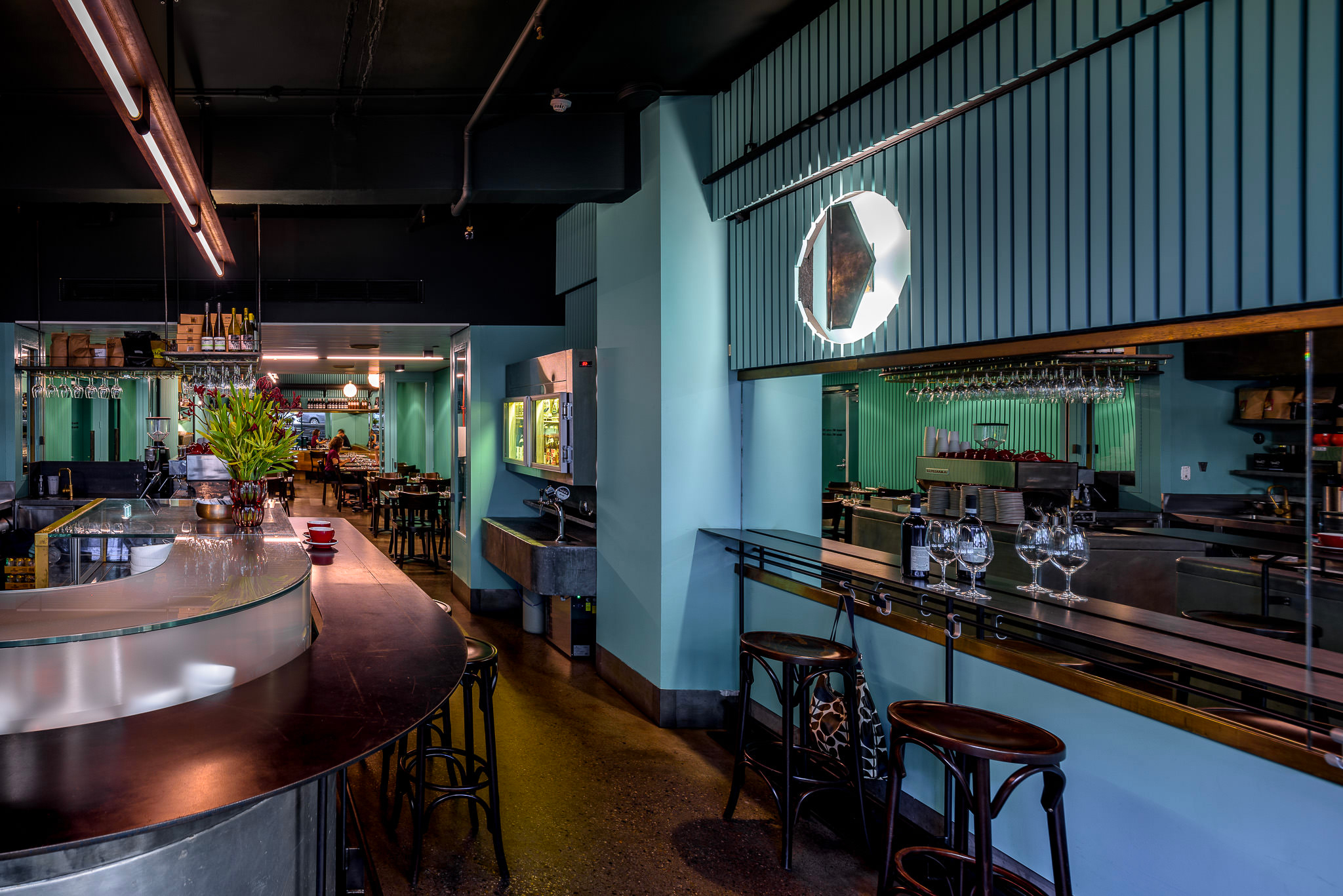 Plus Minus Design asked Lymesmith to fine tune the colour palette for a modern Korean restaurant in Potts Point. Traditional Korean Dancheong painting loosely inspired the colour selection. The strategic placement of each colour dramatically improved the spatial qualities of the narrow and deep interior. For Paper Bird, Architect Phillip Arnold skilfully reinvents a former Burke St Bakery fitout by Meacham Nockles McQualter, saving most of the custom built elements from landfill. A fine steel bar was added to the existing counter, the kitchen was screened, acoustic treatment was installed, existing lighting supplemented and furniture from the team's previous restaurant (Moon Park) re-used.
Architect
Plus Minus Design
Acoustics
Sebastian Giglio
Structural Engineering
SDA Structures
Steelwork
Macro Projects
Builder
Hospitality Fitout Specialists
Photography
Ben Guthrie
Published
Colour gets a special mention from food critic Terry Durack. 'Paper Bird Review,' Terry Durak, Good Food, Sydney Morning Herald, 18 Aug. 2017.