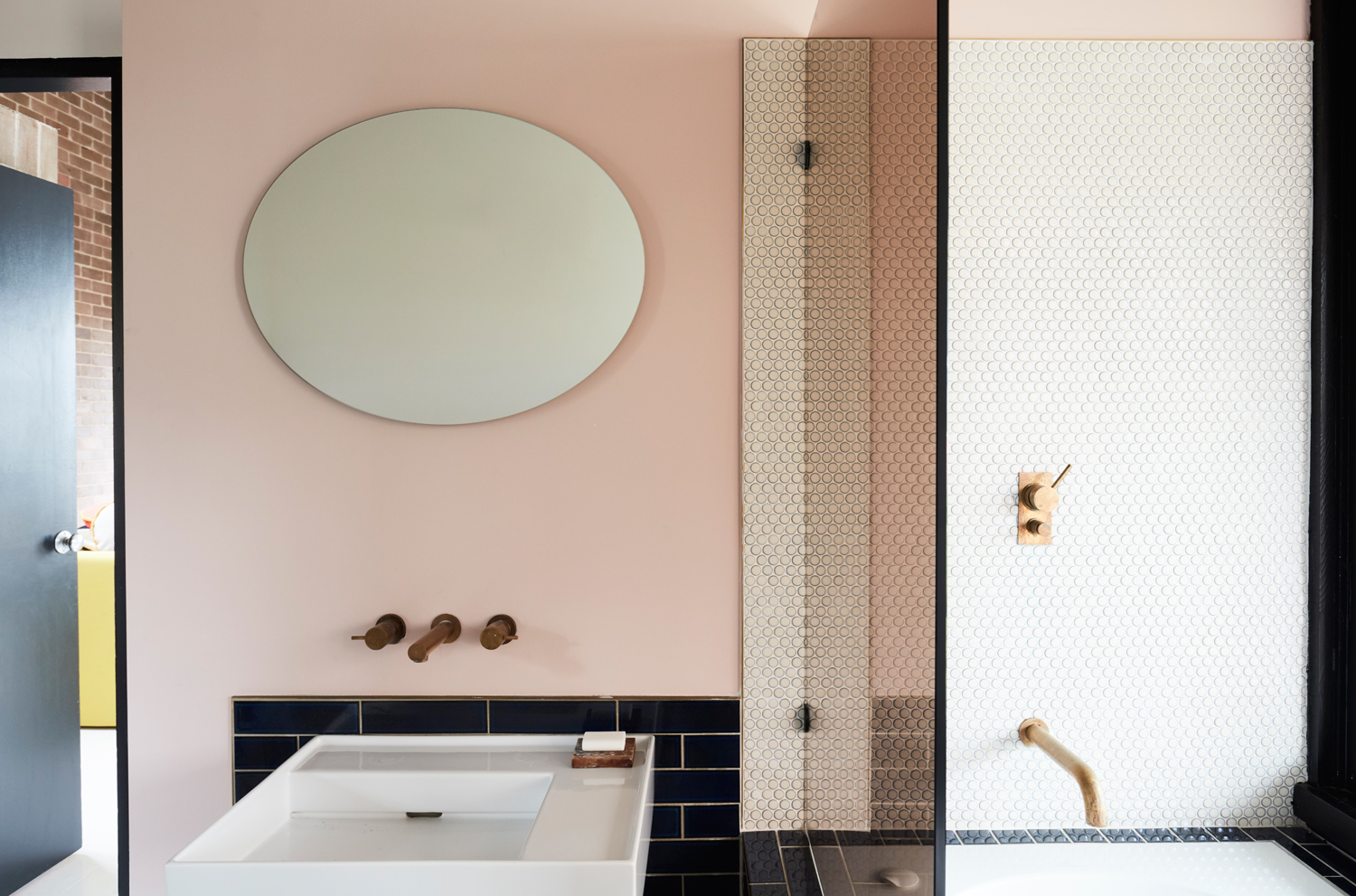 A LYMESMITH collaboration with Amber Road
Lymesmith worked with Amber Road to create a joyful and playful home for a dynamic couple in Cronulla. The house was designed in the 1960s by Payne & Hunt Architects and was in original condition, with lovely face brick and plenty of (a little too much!) Mission Brown painted timber. Amber Road took a fearless approach, relocating the kitchen to the ground floor and extending the downstairs living area into the beautiful established garden. A bold crazy pave floor connects inside and outside living spaces.
Lymesmith developed a colour palette that incorporated the brick walls, convincing both the client and interior designer not to paint them, but to use colour on all the non-brick surfaces instead. The exception to this is a mural painting on the brick wall behind the fireplace. Moving through the house really is a pleasure; one experiences colours in new relationships to each other, in relation to the garden, and in a myriad of unexpected ways.
It would be easy to revert the house to a neutral colour scheme at a later date, in the meantime, the house reflects and celebrates the individuality of its owners.
Design Team
Sonia van de Haar, Yasmine Ghoniem
Murals
Lymesmith
Photography
Prue Ruscoe
Stylist
Alicia Sciberras
Client
Private